→
→
Photo and video surveillance
Photo and video
Shadowing (or surveillance) is a set of operational activities, which aim to obtain complete and objective information on the object of observation. Covert surveillance of people is the foundation of any private investigator. CCTV in Kirovograd organization can pursue the following objectives: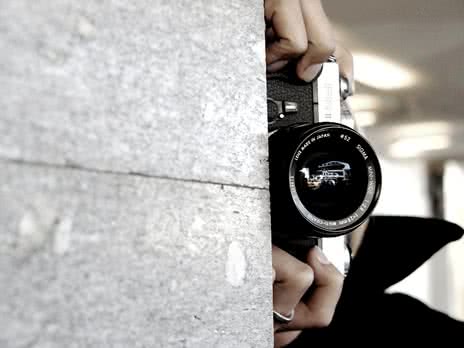 monitoring and supervision of employees of the firm in the absence of leadership; check integrity of business partners ; Securing business meetings and negotiations ; protection against espionage by competitors provide you with hidden video surveillance in the office ;
if you are concerned about the behavior of adolescent children when they are left alone at home, you want to observe the behavior of the wife ( husband), make sure that the hired nurse ( or other servants ) in your absence properly perform their duties - you need to install hidden video surveillance in the apartment ;
if for some reason you need to gather information about a person : his circle of contacts , lifestyle, place of work (study ) , moving throughout the day - detective agency " Private detective Kirovograd " organizes on your order surveillance of a person outside the home or office ;
CCTV business for the wife (husband ) would follow the behavior of the wife (husband) in your absence , to confirm or deny your doubts about the loyalty of your halves, and if necessary - to gather the necessary photos and video to the court;
covert surveillance of minors - it is one of the most effective methods to control their behavior , allowing to track how they spend their free time and protect them from unwanted acquaintances and bad company .
An indispensable condition for observing people - it must be hidden , that is the object of observation in any case should not know about your interest in him. Detective Agency " Private detective Kirovograd " has a staff of qualified professionals ; our detectives arrange for your order in Kirovograd surveillance at the highest level . The cost of surveillance in each case is determined individually , depending on the volume of services provided : the duration of the secret surveillance ; amount of information to be collected ; number of staff involved detectives etc.